Indie Spotlight: C3 Live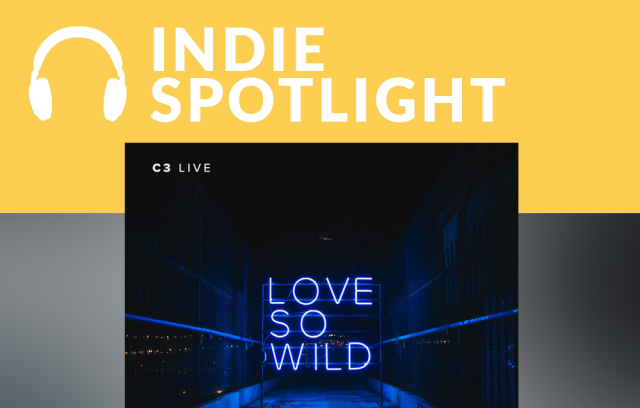 This week we are featuring the band C3 Live as our Indie Spotlight! C3 Live is the worship team out of C3 Church in San Diego, California. The team was formed in 2005 when Worship Pastor, Andrew Bennett, along with Lead Pastors Jurgen and Leanne Matthesius, moved from Sydney, Australia to plant a new church as part of the global movement of C3 churches. Their mission has always been to create an environment where people can experience the power and presence of God in praise and worship.
C3 released their first EP "House Red" in 2008 and they just released their first full length album, "Love So Wild", in September. We love this album! From the first single release, "Bring Me Back to Life", to the title track, "Love So Wild", this album is compelling, fresh, and powerful. Whether it's a worship song or an upbeat praise song, each song is life-giving, authentic, and transformative. The band said, "Love So Wild' speaks to our world in a way that is bold and culture-forming." C3's sound in "Love So Wild" has evolved since their debut EP, but their heart remains the same. These songs are great to use at your church and you can purchase the Master MultiTracks for them on LoopCommunity.com! Our favorites are "Bring Me Back to Life" and "Alive in Me".
C3 Live is comprised entirely of members of their church. They want to create a community of creative people who are committed to seeing the Kingdom of God expand by building a local church and using their songs to reach the world. Andrew Bennett believes that music can minister to people in a different way and help people experience God.
"Music is unique in its ability to bypass the senses and minister to people in ways words cannot always do," says Bennett. "Praise and worship help us to fulfill the mission of our worship team to create an environment where people can experience the life-transforming presence and power of God."
Check out C3 Live's music on iTunes and download the MultiTracks for "Love So Wild" on LoopCommunity.com!