Featured Contributor: Brandon Sharp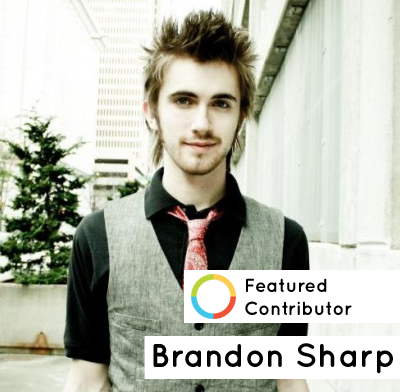 Tell us about your church and where you lead worship.
I have the privilege and honor to join in leading worship on Liberty Campus Band for Liberty University. We lead four times a week for the entire student body (12,000 students). Liberty is the largest evangelical Christian school in the world. The students here have a deep, authentic passion to worship God and serve His church. They are being built up to become champions for Christ in their families, their workplaces, and even to the ends of the earth through the callings God has given them. To lead these students in worship through music seems like a daunting task, but by the grace of God the Campus Band has been used as an empty vessel for years to draw God's people to Himself.
How long have you been using loops in worship?
Ever since I was a freshman in high school I've had a huge passion to hone my creativity into making loops for the church and for worship bands. Just like any creative activity, there is always room for improvement over time, and hopefully that creative passion only grows even more over the years! I've been making loops and tracks for over six years now, and I don't think that I'll stop anytime soon.
Do you write any original music?
I sure do. I've been writing songs as long as I've been making loops and tracks. I believe that there will never be enough songs for the church to sing – so I write contemporary songs with rich text based on Scripture for the church to lift up to the Lord. There is something about marrying truth that stands time with modern hooks that capture your ear's attention and your heart's affection.
If so, where can we hear it?
As of right now I have two singles on iTunes for purchase here:
My fiancee' and I are currently working on a six-song worship EP that will come out in the fall of 2012, titled "Only Boast". It'll be six original songs with a "remix" style with creative textures and programming (by
calvin
at
dresshead tech
). We're very excited to finish this for everyone to hear.
You can also visit 
www.brandonsharpmusic.com
 for upcoming music along with devotionals to encourage the church and worship leaders.
What does your loop building process look like?
The process for building loops is very different depending on the song that the loop is for. For instance, I would approach a simple rhythmic loop to enhance a worship band differently than a complex performance track. Typically though, I will build my loops and tracks from the ground up – rhythmic layers first (drums, bass, shakers, tambourines, rhythmic loops etc.), then layers to fill the track out (pads, piano, rhodes, organ, synths etc.), then the icing to the cake layers (beeps, bops, hooky who-haws, wishy-washy wows etc.). I build my loops and tracks by section opposed to hanging on one layer for the entire song and then repeating until finished. This way, you can get a feel for what all is going on throughout each section – kind of like painting a multi-layer picture or portrait.